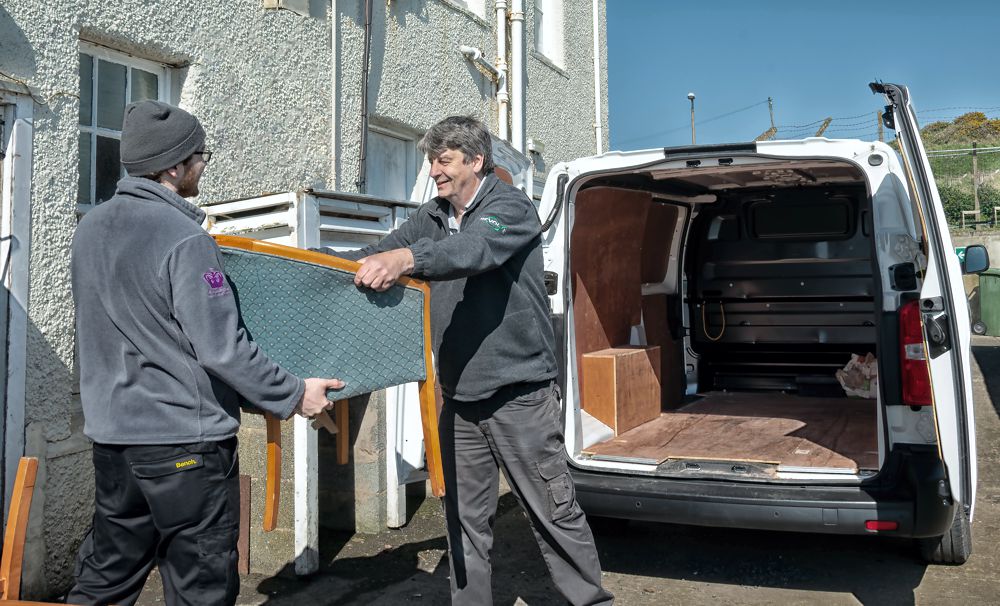 Deliveries and Collections
We deliver to you and collect from you 5 days a week.
Deliveries and Collections are available Monday to Friday;
Mornings – 9am to 1pm
Afternoons – 1pm to 5pm
Where you live will determine which days we are in your area and we can call you 30 to 60 minutes before your delivery slot. Please see the tabs below to find out when we are in your area or call us on 01776 707375 to book a slot.
Collections of up to 6 items are free.
Deliveries are £12 (£10 +vat) for Stranraer and elsewhere across Wigtownshire £18 (£15 +vat).
Parts of DG6 and DG7 are £30 (£25 +vat)
Check For Fire Labels
In order for us to sell the items that you've donated, some of them need to meet certain safety standards.
Fire Labels 
If you are considering donating upholstered or leather furniture, mattresses, divans or bed bases you must check that each one carries a fire label. We are unable to accept donations without the correct fire label which must be securely attached to the item, and each component of a set. The fire label may be on any external surface of an item including underneath removable seating and also inside cushion covers. 
Our store team will confirm this with you when you contact us about your donation
British safety specification
We can only accept upholstered or leather items if there is a label attached that lets us know it meets UK safety standards.
Mattresses and upholstered bed bases have to be in a good clean condition with no rips, tears or stains. The items must also have a fire label sewn in, which refers to BS7177 – which is the British safety specification for resistance to ignition of mattresses, divans and bed bases.
Fire safety labels
below is an example of an upholstered item fire label which ensures the item meets the Furniture and Furnishings Regulations.  This is a short version and some labels may contain more information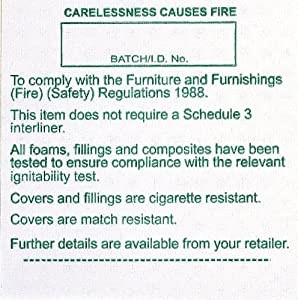 Mattress safety labels
Here we show the label found on mattresses and upholstered bed bases – which refers to BS7177 the safety standard for resistance to ignition of mattresses, divans and bed bases.
For more information on furniture safety standards, please contact us on 01776 707375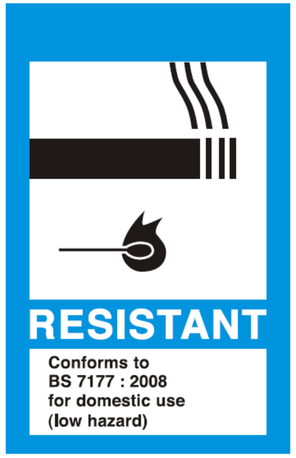 There are occasions when we are not able to reuse items, usually down to wear and tear or current fire labels are missing. On such occasions, we can collect the item(s) for a disposal charge.
Monday
Tuesday
Wednesday
Thursday
Friday
Monday
Our morning routes on a Monday include
Our afternoon routes on a Monday include
Castle Kennedy
Dunragit
Glenluce
Newton Stewart
Tuesday
Wednesday
Thursday
Friday
Interactive Map
Use our interactive map to find details on your delivery and pickup area.  If your area is not listed, it could come under the nearest pinned area; please call for confirmation.